Port Fairy Annual Show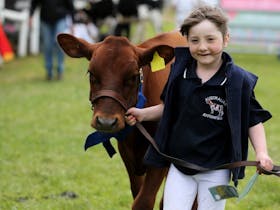 The Port Fairy Agricultural, Pastoral, and Horticultural Society Annual Show is a traditional country show with all the events and displays that you love. There are competitions for cakes, flowers, vegetables, craft and a whole lot more. Lots of rides, horse events, cows, pets, trade displays and who knows what else the show committee will find to entertain you. If you enjoy the Port Fairy show, stay around, as the Koroit Show is always on the following Saturday, so twice the fun.
When: 03/11/2018 - 03/11/2018
Location: Railway Place, Port Fairy, Victoria, Australia
Email: vic@moyne.vic.gov.au
Phone: (03) 5568 2682
Website: www.showgrounds.port-fairy.com
contact
Hearn's Port Fairy Accommodation offer's over 130+ holiday home accommodation rentals across Port Fairy.
NEWSLETTER
If you would like to be kept aware about promotions & specials, subscribe to our newsletter. We won't spam you.